Todd is a mortgage broker in Adelaide, commencing his career in the financial services industry in 2011. He worked at the People's Choice Credit Union and Mortgages at the Police Credit Union, before he started with MBA Financial Strategists.
When he started at MBA Financial Strategists in 2020, he was working in Mortgage Administration. Todd's focus is on providing professional debt advice, along with his high level of client service with the aim of helping clients meet their financial goals. 
Todd prides himself on always having his clients interests at heart. He delivers a high level of expert advice to clients, particularly when it comes to debt management. His dynamic approach to relationship management, combined with his expertise in administration, makes him a natural fit within our financial planning team as a mortgage broker.
With his experience in mortgage broking and administration, Todd is focused on connecting with clients and putting their personal and financial interests first.
He provides tailored, personalised mortgage and property investment lending solutions, with his personal experience and knowledge in administration positioning him well to guide clients through the property investment process.
In 2021, Todd was selected as a finalist in The Adviser Better Business Awards in the Best Loan Administrator category. Then again in 2023 Todd was nominated as New Broker of the Year. These annual awards celebrate Australia's top mortgage brokers, networks, innovators, leaders and aggregators on a state-by-state basis.  It provides an unparalleled platform for individuals and businesses to be commended for their tireless efforts in helping Australian borrowers access finance and for consistently exceeding customer expectations.
Outside of work Todd has played basketball for many years and currently plays NBL1 basketball for the South Adelaide Panthers in the state league.
Todd is a credit representative of AMP Financial Planning Pty Limited and a member of the Finance Brokers Association of Australia. He is authorised to compare loans and arrange credit for clients' needs from a wide range of lenders approved by AMP Financial Planning Pty Limited.
He also holds a Diploma in Finance and Mortgage Broking Management.
Here is what clients have said about Todd
"Todd was very helpful and mindful of my unfortunate past experience with my previous broker making the end of my construct loan process as seamless as possible. Whenever I needed help todd was quick to add and always kept me in the loop!" Chelsea
"Todd and Matt made the whole mortgage process a breeze. No stress and no worries with nothing being too difficult. We are also based in Perth, so time difference was easily worked around. Todd went that extra mile with a few other "difficulties" we brought to the table, getting everything sorted with ease. Would totally recommend Todd's service to anyone wanting to purchase a property. Thank you again guys!" Kylee
"I contacted Todd around two weeks prior to Christmas, knowing this is a busy time of year and expecting to have to wait. Todd got back to me with some options for me to consider within a day of first contacting him. He helped me work out the best options for personal situation and we had an application together and submitted before Christmas. The application was approved and settled shortly into the new year. I have received ongoing communication from Todd's office keeping me up to date. I highly recommend Todd and the other staff at the office." Bridgette
"Todd was very professional and was able to break down and explain the more complicated factors of our finance situation/loan options clearly and concisely. I would very much recommend his services!" Nicholas
"For someone who is time poor Todd managed everything, was professional and kept me informed." Karyn
"Todd's professionalism and attentional to detail is second to none. Definitely recommend."  Tori
"I was recommended to have a consult with Todd by a friend and it was the best first time home mortgage experience I could have asked for. He has great customer service, extremely helpful the whole time and I didn't feel pressured or stressed at all. I couldn't be any more happier with the outcome, Todd is really great at his job and could not recommend him enough!" Emma
"Todd and Matt were so helpful throughout the refinancing Home Loan process. They kept us updated and provided great service through the process." Shane
"Todd created such a good service for a myself as a first time mortgage home owner. He took the time to ensure I completely understood all my opinion and never made me feel rushed into making a decision without giving me all the facts. I've recommended him to some of my friends who also agree he's great at this job & customer service.  Katie
"We have already referred Todd to friends and family who are also looking closely at the home loan interest rate. We believe Todd can definitely assist them." Greg 
"Todd was exceptionally helpful in explaining the step by step process and went above and beyond in helping with the proper search." Caleb 
" We are very happy with the service provided by Todd in regards to refinancing our loan. He has gone over and above to ensure that our needs have been met. We highly recommend Todd for any financing/re-financing, it has been a very stress free, positive experience with a great outcome." Deborah 
" Todd was one the most professional yet relatable mortgage brokers I have spoken with. I would highly recommend him for any financial queries. He was very prompt and had answers for all my questions." Codey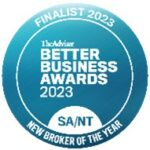 Are you a property investor on the hunt for your next investment property? Do you want to learn about what your loan options are, or do you simply want to know how to best manage your debt? Our expert mortgage broker will be able to help.
To make an appointment with Todd simply click on an appointment type on his calendar below and choose a day and select a time that suits.